One of my hobbies is making candles, soaps, and jewelry. I love being creative and being able to say "I did it myself"! I also love the fact that when you make something by hand, it is one of a kind. I have many earrings, bracelets, and necklaces (especially with the peace sign) that no one else has. A couple of other advantages to buying handmade items are: 1) you can be sure that at least the finished piece is sweat shop free, and 2) You can support the economy by buying items made by other Americans (or other citizens of your country).I love handmade items so much that if I'm wearing jewelry, 9 times out of 10 the items were handmade by me or another artisan. Many of the items that I buy come from a website called
Etsy
.com.
Etsy
allows individual
crafters
to open a shop and sell their handmade or vintage items for a very small fee. There are many, many vegan
crafters
and vegan friendly items listed on
Etsy
. Below you will find some of my favorite shops and items. Be sure to check them out!
1. The Dog Coat Lady:
http://www.etsy.com/shop/thedogcoatlady
This shop is wonderful! The seller is a dedicated vegan who donates a portion of her profits to animal rights causes. She sells buttons, and most of those buttons have a vegan or animal rights message. I have bought three buttons from her, two of which are on my purse right now (my purse is covered with various feminist, vegan, and peace sign buttons). Her buttons are HUGE (most over 2 inches) so they will be seen. They are high quality, and at $3 each (including shipping in the USA) they are an affordable way to show off your vegan pride! Here are a few of the buttons that are available in her store: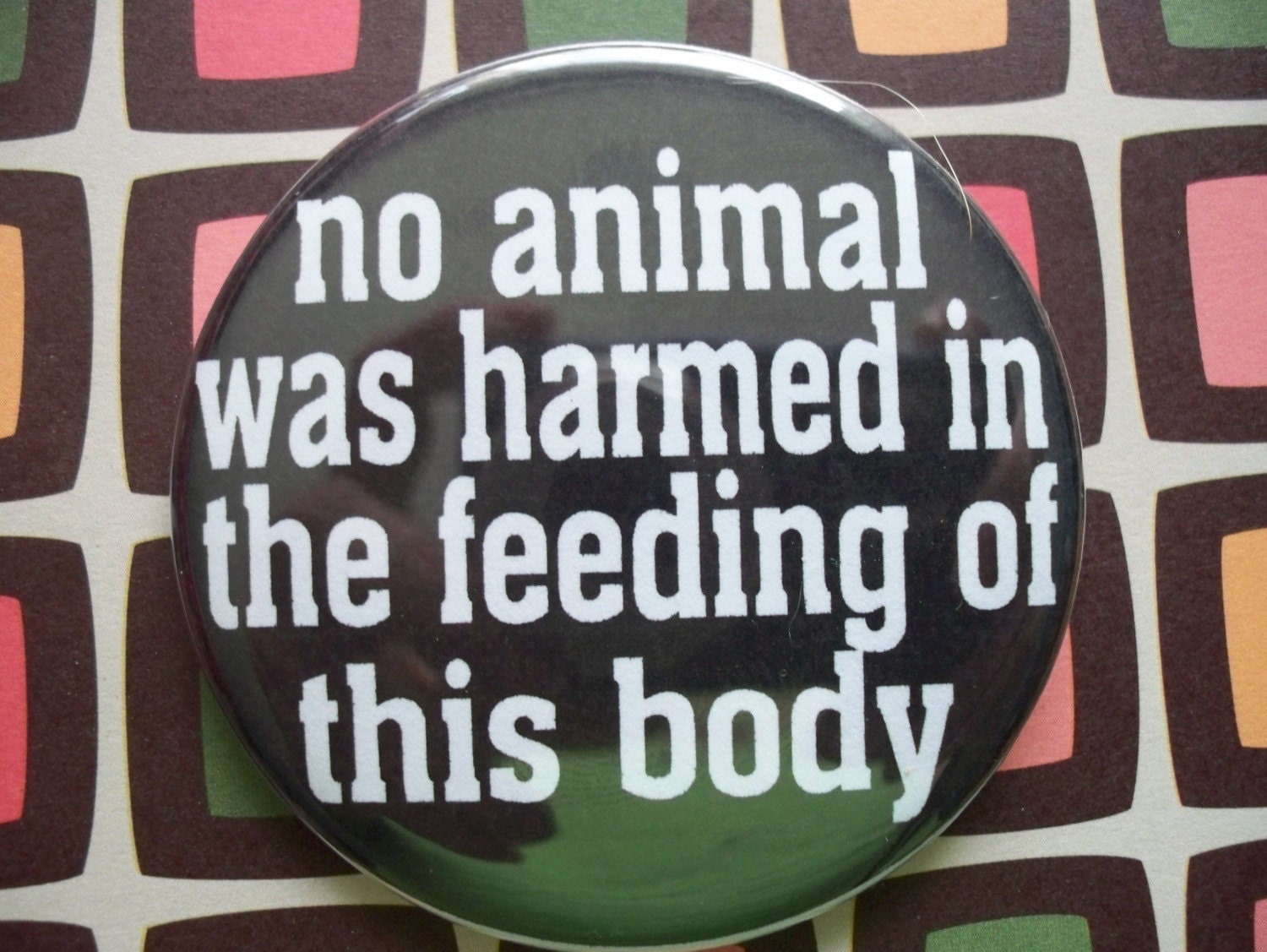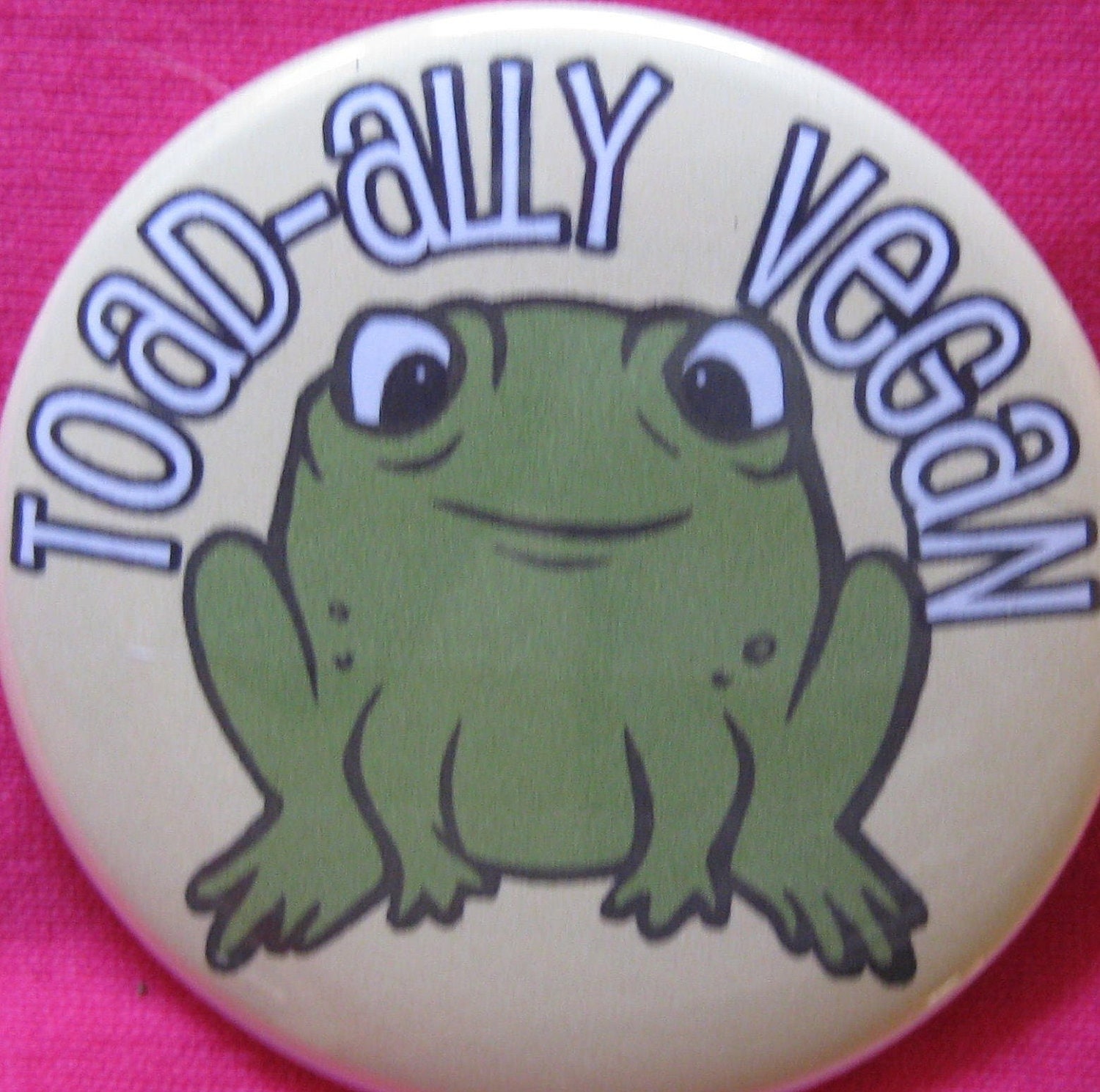 #2 The Head Shop:
http://www.etsy.com/shop/TheHeadShop
As a vegan, feminist, and
environmentalist
, I think that this is one kick-ass tote. They also sell shirts with this saying in various colors.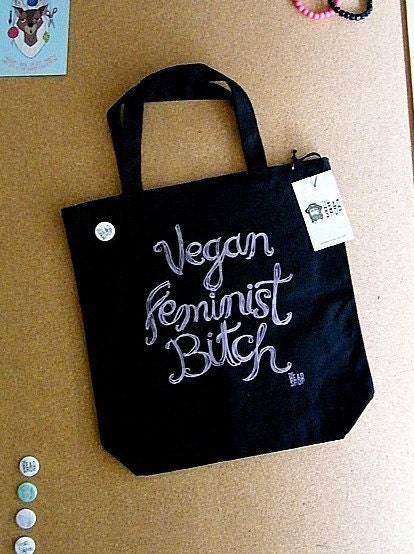 #3 The Radical
Uprise
:
http://www.etsy.com/shop/TheRadicalUprise
Vegan buttons + feminist buttons + self published vegan zine = one hell of a shop! I ordered a copy of the zine below earlier today.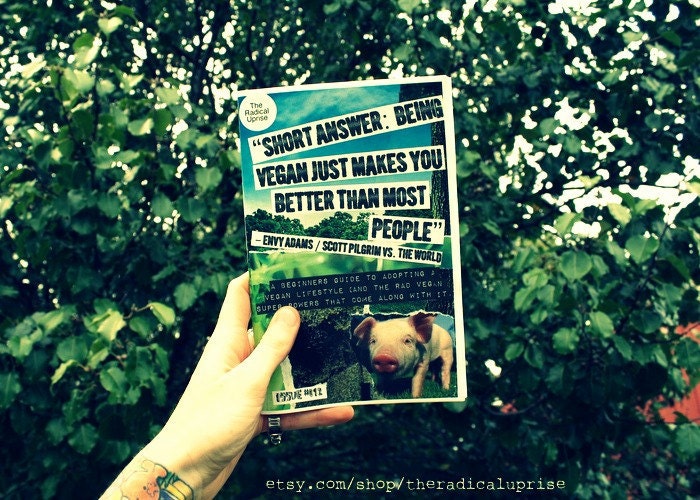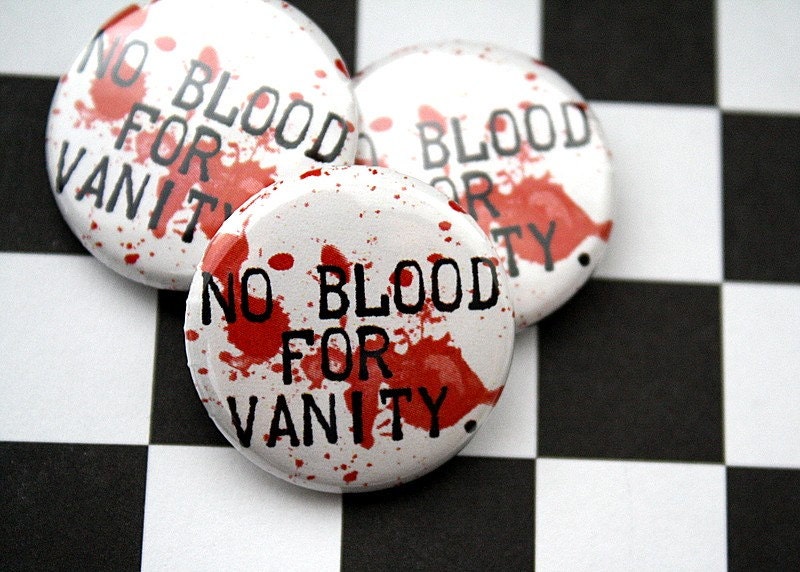 #4 Psychedelic Tara
http://www.etsy.com/shop/psychedelictara
This shop sells a lot of funny and thought provoking buttons for those of us who lean towards the left side of the political aisle. They only have a few veggie themed buttons, but they are nice.