I'm not the kind of woman who wears makeup everyday. Unless I'm doing something really special, I usually go makeup-less. That being said, every once in awhile I get in the mood to wear it again. I hadn't purchased any makeup since I became a vegan, so I wanted to make sure the make-up that I bought was cruelty free. I also have the added issue of being allergic to the ingredients in many mainstream make up items, so I also had to make sure they were hypo-allergenic. Here are my reviews of a couple of the items that I purchased.
1) Mineral eyeshadow from Madison Street Beauty at
http://www.etsy.com/shop/MadisonStreetBeauty
Reg. Price: $5
I LOVE eyeshadow, but since my eyes are very sensitive, there are only a few types of eyeshadow that I can wear without my eyes watering. I had heard that mineral eye shadows were supposed to be great for people with allergies because the ingredients are more natural, so I decided to give them a whirl. Thankfully, I found a wonderful Etsy shop that sells handmade mineral makeup called Madison Street Beauty. I LOVE this shop because of their very wide selection of vegan items, and the fact that all of their items are all-natural, talc free, hypoallergenic, and of course are never tested on animals. They were having a great 60% sale when I bought my eyeshadow, so I was able to get two of them for about the same price that you would pay for one in a regular store. The colors that I bought are "Heliotrope" (the dark purple) and "California Sun". So far, I have worn the California shade. I wore it for about 4.5 hours indoors and I really like it. It didn't bother my eyes at all and there was no visible creasing. The store is currently listed as "on vacation", so you can't purchase anything right now, but I'd advise you to sign up to be notified when they re-open. I know that I will definitely be a repeat customer!
California Sun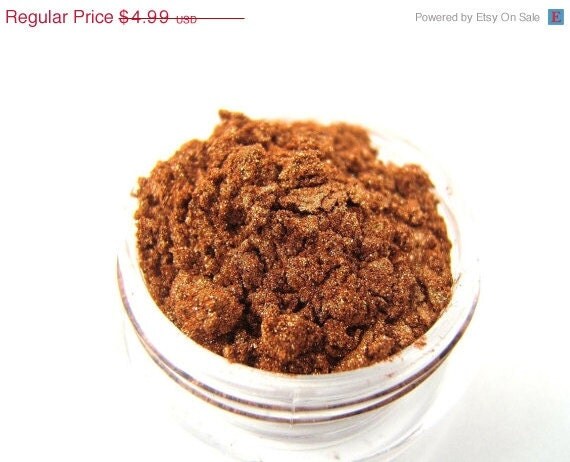 Heliotrope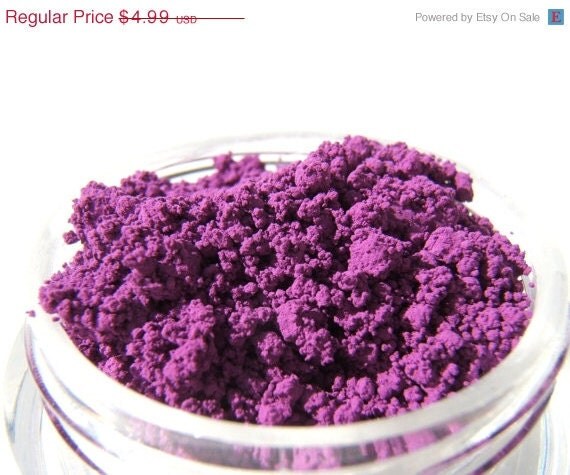 2) Physician's Formula
Another makeup brand that I like is Physicians Formula. There foundations are wonderful for sensitive skin, available at mainstream stores, not tested on animals, and they make some of their products in North America. Unfortunately, you have to be careful because some of their brushes are made with animal hair (yes, I know, yuck). However, I can recommend one of their foundations which I have used that is 100% vegan: Mineral Wear Talc-Free Liquid Foundation. It is easy to apply and doesn't bother my skin. I like the fact that it has a built in applicator. You can find a list of Physician's Formula's vegan products here:
http://veggiebeauty.com
There are many other cruelty free cosmetics companies out there. A great resource to help you find them is PETA's Cruelty Free Companies list. It is a list of companies that have certified to be cruelty free. The list even tells you whether or not the company is vegan. On the flip side, they also have a list of companies to avoid. You can find those lists at
PETA's cruelty free companies list
.
Until next time, have fun with being beautiful inside and out!